1 tag
1 tag
3 tags
4 tags
4 tags
"Christmas Song"- Mogwai
5 tags
10 tags
Watch
Music to help you focus on finals work. NOT tumblr. Cheers!
4 tags
5 tags
6 tags
4 tags
5 tags
6 tags
8 tags
4 tags
4 tags
Watch
"Mono No Aware"- Hammock Cold day music at its finest.
7 tags
3 tags
3 tags
5 tags
6 tags
4 tags
oriole organs: r.i.p. Jason Noble →
uhhlampshade: orioleorgans: one of my favorite musicians, jason noble, passed away today. i only discovered about rodan, the shipping news, rachel's, and plenty of the other projects noble was a part of a few years ago in my late years of high school. that was when i also found out he was struggling with cancer. the… Rest in peace Jason.  Rachel's music has brought me to both sadness and...
16 tags
A Decent Definition and Brief History of Post Rock
"Post-rock was the dominant form of experimental rock during the '90s, a loose movement that drew from greatly varied influences and nearly always combined standard rock instrumentation with electronics. Post-rock brought together a host of mostly experimental genres — Kraut-rock, ambient, prog-rock, space rock, math rock, tape music, minimalist classical, British IDM, jazz (both...
7 tags
5 tags
7 tags
4 tags
12 tags
Last year I hosted a Canada Day Eve Post Script. ...
4 tags
Watch
uhhlampshade: Two post rock bands that are getting me through endless physics homework: Nordkapp- A Spanish band whose songs are somewhat reminiscent of older Do Make Say Think.  Their sounds might be Goodbye Enemy Airship the Landlord is Dead's cousin if you know what I mean.. Collections of Colonies of Bees- A refreshing sound.  Nice to find when I feel like a lot of post rock sounds the...
6 tags
5 tags
3 tags
2 tags
6 tags
3 tags
4 tags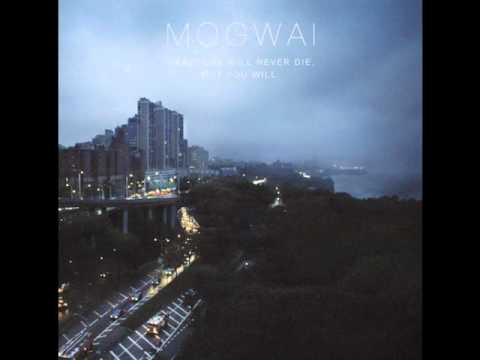 2 tags
3 tags
5 tags
frakintosh: Do Make Say Think - Reitschule (CBC...
4 tags
"Coastal Border"- Boxhead Ensemble ...
4 tags
5 tags